Master potter teaches Small Town Raku Workshop



Saturday, November 21, 2009

Local potter and teacher, Erin Lambers and husband Ben Lambers,
recently hosted the Small Town Raku Workshop for area artists at
the home of Margot Lingold.

Raku pottery was first practiced in Japan over 400 years ago.
It was a making, glazing, and firing method prized by tea
ceremony masters for its subtle, unpretentious but aesthetically
pleasing appearance, soft surfaces, and its embodiment of the
Japanese ideals of wabi-sabi. The ware was rapidly fired one piece
at a time in a small charcoal fueled kiln. When ready, the piece was
removed from the kiln with tongs and allowed to cool naturally.



The test pieces from that workshop
These works in clay were just test pieces to learn about mixing different glazes during the recent
Small Town Raku Workshop with Raku Master, Steven Branfman.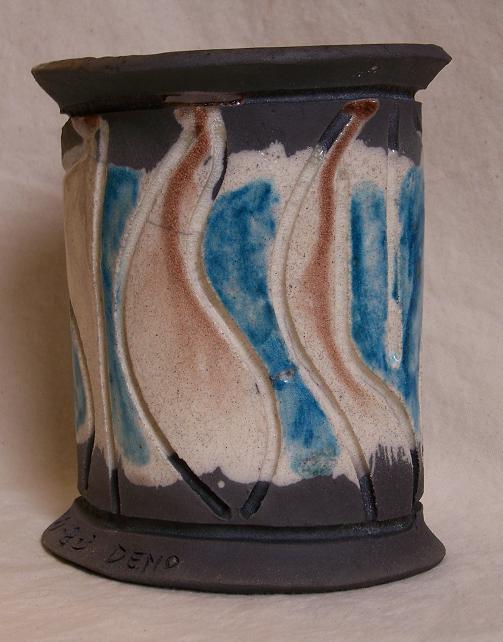 test piece 1
All content © Copyright 2000 - 2013 DENOART